Why We're in Love with Oxidized Silver
Throughout the years, people have admired the flashy finish of traditional sterling silver. But recently, oxidized (or blackened) silver has gained a lot of popularity. So what exactly is oxidized silver, and why is it taking over? Let's take a closer look and find out!
The Quality of Oxidized Silver
There's a common misconception that oxidized silver isn't "real" silver or that it's of lower quality. The truth is oxidized silver is sterling silver…with some added steps. In fact, to understand oxidized silver, there are a couple things you need to know about sterling silver in general.
Sterling silver is not 100% silver. Silver is a very precious metal, but it's also very delicate. In order to create durable, wearable jewelry, silver is blended with other metals, such as nickel, copper, or even gold. Sterling silver is an alloy (a metal blend) of 92.5% silver and 7.5% copper. This is where the .925 stamp comes from!
It's actually the copper component that causes silver to tarnish. You wouldn't think that 7.5% of anything could make much difference. But it's enough to make silver durable, and it's enough to make it tarnish.
Remember learning about the Statue of Liberty in school, and how the oxygen in the air turned the once copper-colored statue green? That's essentially what happens with silver, except the copper reacts with sulfur in the air, rather than oxygen. That's all the chemistry for today!
How Artists Create Oxidized Silver
After learning about oxidation, you're likely thinking, "So oxidized silver is just tarnished?" And you're not entirely wrong! However, jewelers oxidize silver in a controlled, intentional manner. Left to the elements, silver will eventually blacken unevenly, and it can even change different colors.
When jewelers desire a beautiful matte finish for their silver pieces, they choose their oxidizer carefully. Potassium sulfide achieves the blackened patina (finish) when applied properly.
*Side note: This is the same chemical compound that gives eggs their odor, so we don't recommend trying this at home!
Professional jewelers then apply a top coat to protect the new patina. Think of this like the top coat you'd apply over nail polish.
How to Care for Your Oxidized Silver Jewelry
Even though jewelers typically seal the patina with a top coat, it's not 100% life-proof. So be careful not to overdo it with your oxidized sterling pieces. Bracelets, for example, should be taken off to swim, wash dishes, shower, etc.
You'll also want to avoid your typical jewelry cleaners, as these are meant to remove tarnish. Instead, opt for soap and water, and be gentle. If you need a stronger cleaner, you can use baking soda, but be sure to dilute it with water.
Will the Blackened Patina Wear Off?
By properly caring for your jewelry and remembering to take it off, you'll preserve its unique finish for a very long time. However, it's impossible to fight the natural reactions that occur between silver and the air. So eventually, some wear is inevitable. In this case, it is actually possible to have your favorite piece re-blackened.
Why Are People in Love with Oxidized Silver?
Think about your favorite pair of ripped jeans growing up. Your grandparents probably said things like "Why would you buy something already damaged?" Or "Where's the rest of those jeans??" But you loved those jeans. They were cool. Edgy. Cutting edge fashion…pun intended.
That's how we feel about oxidized sterling silver. Sure, you can opt for traditional silver, or you can choose something with a little more character.
Additionally, jewelers love oxidized sterling, because it allows them to etch more detail into their pieces. They can engrave entire designs into tiny pieces like rings, and the details are incredibly clear. If you carve details into shiny silver, the whole thing reflects light in such a way that the design is almost lost. Silver is the most reflective metal after all!
How We're Crafting Oxidized Silver at Amáli
In case you're not familiar with Amáli jewelry we love intricate designs, unique precious gemstones, and take inspiration from around the world. We strive to create bespoke pieces that you won't find just anywhere!
Traditionally, we've paired our favorite gemstones with hand-woven 18k gold chains for an elegant look. But oxidized silver has been an exciting new medium to work with and gives us a range of different looks.
For a royal and medieval look, this oxidized silver chain includes a splash of gold and boasts a beautiful carved labradorite pendant.
For a more understated look, this chain is solid oxidized silver, which really lets the Australian opal shine. Notice that without the inclusion of gold in the chain, we're able to offer these gorgeous pieces at a lower cost.
Since silver is such a versatile metal, it's no surprise that it's also versatile in the jewelry world.
How to Style Your Oxidized Silver Jewelry
The amazing thing about oxidized silver is that it lends itself to a number of different styles and complements a range of outfits.
If you gravitate towards sleek neutral pieces, like black slacks and a tailored white shirt, try adding a bracelet like this for a gorgeous pop of color.
A bracelet like this one will stand up to brighter colored outfits and won't get lost in the mix.
You can browse all our oxidized silver in our mixed metals collection.
Can You DIY Oxidized Silver?
We're biased, of course, but we recommend keeping your shiny silver shiny and your blackened silver blackened. There's just something nice about wearing jewelry the way the designer intended.
However, if you do prefer to oxidize pieces you already have, it is possible. There are plenty of tutorials online if you'd like to put on your artist's cap and create! Just keep in mind that your first try won't be perfect. So don't try this on an important piece like a family heirloom. Also note that most tutorials recommend using eggs or liver of sulfur. None of these smells like roses!
Are You Ready to Add Oxidized Silver to Your Mix?
Personal style is all about YOU! So if you're looking to add in some really edgy yet ornate pieces to your jewelry box, we say go for it! Remember, oxidized silver is high quality and lasts long when cared for properly. It's on trend yet incredibly unique at the same time. And it can pair with so many different looks and outfits! What's not to love?
Recommended Articles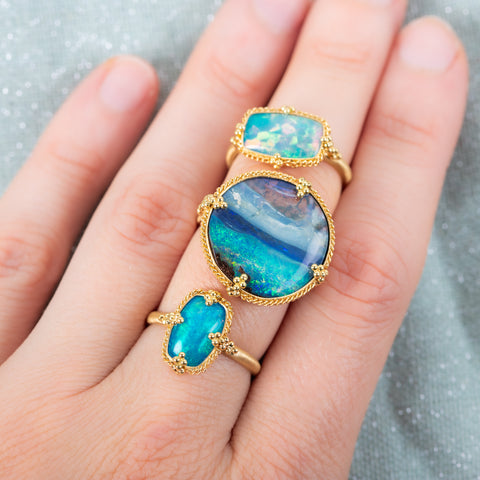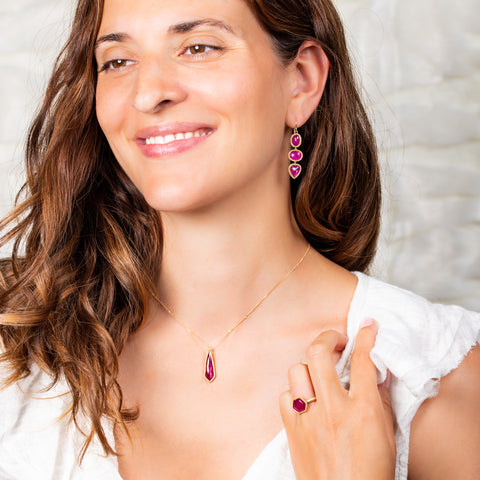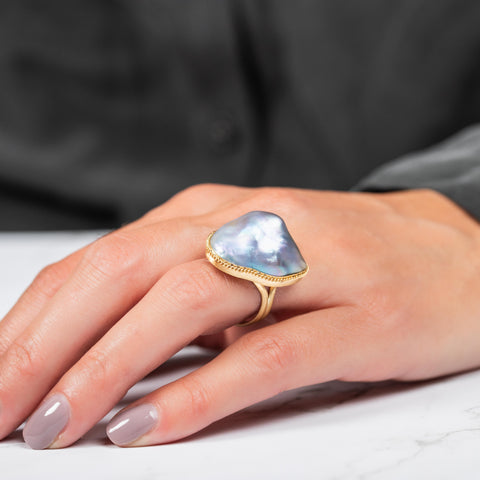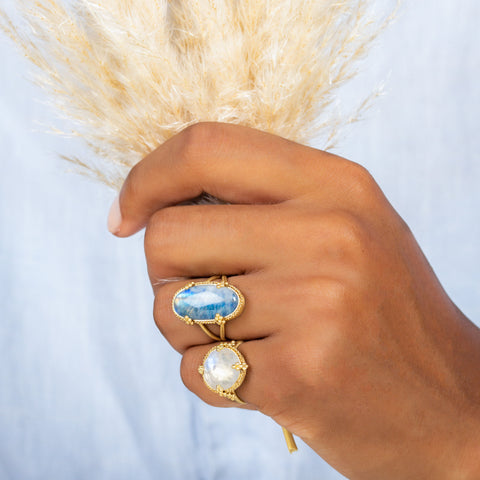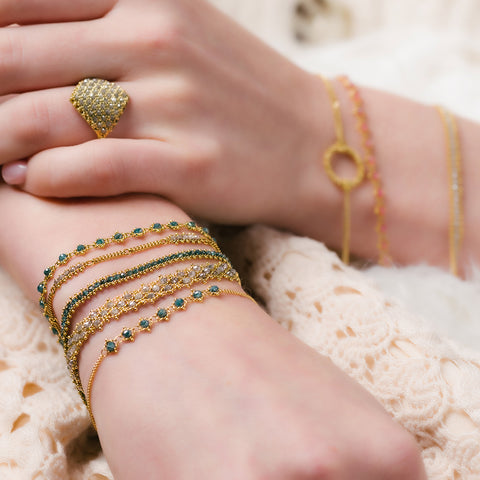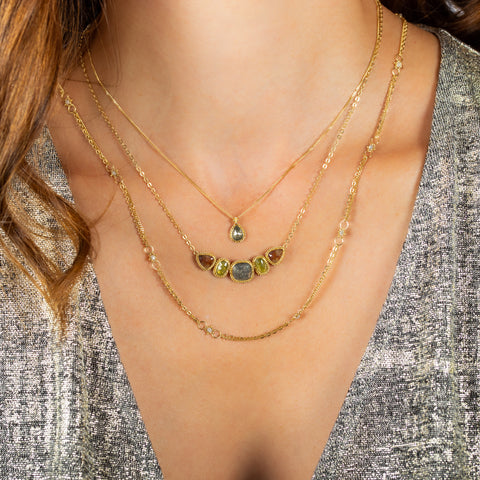 Recommended Articles