When you hear the word "Opal", you probably picture a milky white stone that dazzles in the sunlight, showing off a myriad of underlying colors. But did you know there are actually 4 distinct types of Opal, which can be broken down into over 20 subtypes of Opal? These incredible stones range from white to black to a variety of colors in between! 
Since Amáli creates jewelry with all different kinds of Opals, we thought it would be helpful to teach you a bit about them! 
Classifying Opals
There are several ways to classify Opals, but the five main types of Opals are White Opal, Jelly Opal, Fire Opal, Black Opal, and Boulder Opal. Generally speaking, this classification refers to the "backdrop" color of the Opal. You see, Opals are made of microscopic silica spheres, which reflect different colors within the stone. So when you hear "White Opal", that refers to an Opal with white as the base color; it may be almost completely white or covered in colorful fragments. 
Opals can also be classified based on the region they're mined, like Australian Opal or Ethiopian Opal, for example. We'll talk more about these Opals soon, as they're some of our favorites! 
Additionally, you might hear Opals referred to as phenomenal or non-phenomenal. Non-phenomenal Opals don't have the play of color that Opals are commonly known for. We'll be focusing on Phenomenal Opals today, since those are the ones with the dazzling play of color that we know and love! 
White Opal - The Common One
White Opals are the most common here in the United States, perhaps because they are the most accessible. There are several fruitful White Opal mines, mainly in Australia, making White Opal relatively easy to find, and therefore, affordable. 
Ethiopian Opal and Australian Opal 
Ethiopian Opal and Australian Opal are both in the Jelly Opal family. Jelly Opals have a more translucent "backdrop", meaning the colors at play are bouncing off of an almost clear stone. 
In most Australian and Ethiopian Opals, you'll often see shades of blue–from cerulean to indigo. But like other Opals, the color possibilities are endless!
Gazing at this Ethiopian Opal just might transport you to the turquoise waters of the Indian Ocean! 
This Australian Opal, on the other hand, takes you to a mystical lagoon. The oxidized silver really adds to the dark, mysterious look. 
Although Australian and Ethiopian Opals can look very similar, there is one important difference. Australian Opals are mined deep within the Earth's crust, while Ethiopian Opals are found up on hillsides in volcanic deposits. They both have the typical silica sphere structure but are influenced by their surroundings. 
Ethiopian Opal is known as a Hydrophane Opal, meaning it can absorb and dry up water. Since Australian Opal carries significantly less water, it is more durable than Ethiopian Opal. 
Mexican Opal - the Fiery One 
Technically, not all Fire Opals are from Mexico and not all Mexican Opals are Fire Opals. But Mexico is known for its Fire Opals, and they are spectacular! Mexican Fire Opals, as you might guess, are typically bright orange, but can range from yellow to deep red. 
But they have one more characteristic that sets them apart from other Opals, and that's their structure. They are still made from silica spheres but appear to follow a structure that's almost crystalline. This gives them distinct edges that are totally different from the other Opals we know. Some of them even look more like Ruby or orange Topaz than Opal. 
Additionally, many Mexican Opals have their host rock (usually Rhyolite or other volcanic rock) present, giving them an otherworldly appearance. 
Just take a look at these enchanting Mexican Opal earrings that look like something out of a fantasy novel. 
Black Opal - the Rarest of them All 
The rarest type of Opal is Black Opal, making it desirable and incredibly expensive. There are only a few Black Opal mines in the world, the main one being Lightning Ridge in New South Wales, Australia. 
Black Opals aren't just desirable for their rarity; they're absolutely stunning! Since the backdrop stone is black, a vivid contrast is created with the colors that dance on the surface. For this reason, Black Opals may not look black at all. Some of them have an entire rainbow of colors and can appear galactic. 
Boulder Opals - a Natural Beauty 
If you love the look of Black Opal but don't like spending six figures on jewelry, check out Boulder Opal. At a fraction of the price, Boulder Opal still displays highly contrasting colors, but for a different reason. Boulder Opals are naturally formed Opals with the host rock still attached, which makes it more durable than other Opals. Some Boulder Opals will show very little of the host rock and will appear almost identical to Black Opal. Other Boulder Opals show off the host rock running through the Opal like a matrix.
This vial shaped Boulder Opal necklace looks like it's full of magic potion and is a perfect example of one that looks like a Black Opal!
On the other hand, if you look closely at these dainty Boulder Opal earrings, you'll see pieces of the host rock peaking out. 
Durable Doublets 
Doublets are a popular jewelry option as they combine natural Opal with a separate stone as the backdrop. This accomplishes two important things. First, if a dark complementary stone is used, then the natural colors of the Opal have a beautiful backdrop to display its colors. Like Boulder Opal, it's a similar way to achieve the "Black Opal look" without the Black Opal price. Second, the stone backing gives the piece durability. Since Opals can be soft by themselves, Doublets are a great way to wear Opal if you live a very active lifestyle. 
Caring for Your Opal
No matter which Opal you choose, be sure to give it a little extra care! Opal falls between 5-6.5 on the Mohs hardness scale. So while it is suitable for jewelry, it's not as scratch-resistant as Topaz or Tourmaline. You'll want to store it in its own cloth bag or box away from other gemstones. 
Some Opals are more delicate than others. For example, Ethiopian Opals tend to be more porous. So you'll need to be extra careful keeping them dry. Boulder Opals and Doublets are more durable, since they contain additional stones.  
With any Opals, avoid exposure to harsh chemicals. This can be anything from perfume to sunscreen. So don't pack your Opals for a day at the beach! 
So which Opal is your favorite? Red hot Mexican Opal? Enchanting Ethiopian Opal? Or maybe you're in love with them all! To learn more about each Opal, check out our other blogs here.
Recommended Articles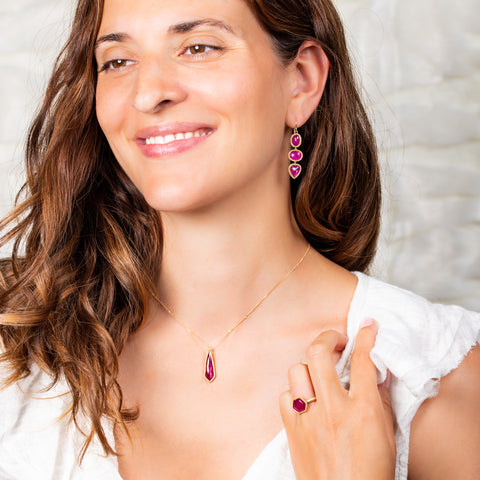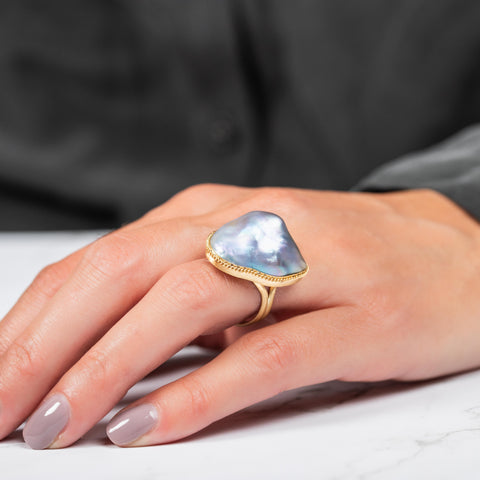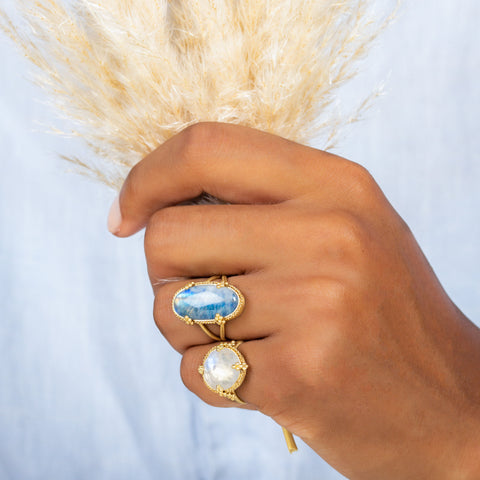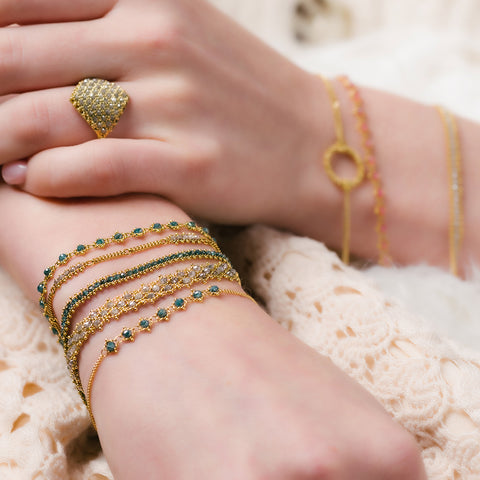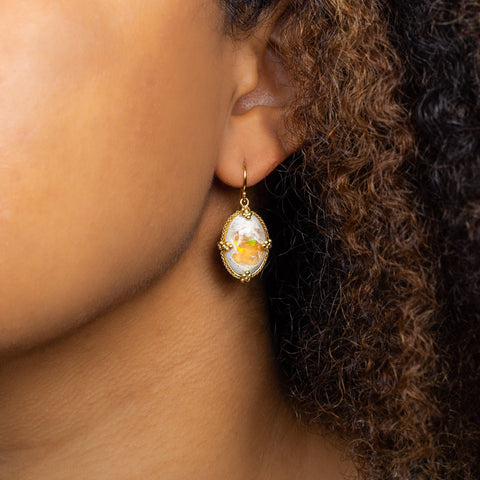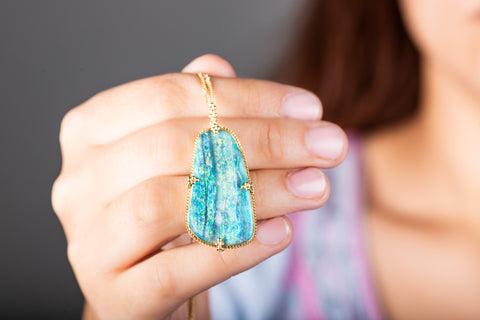 Recommended Articles