Let's talk layers! 
A lot of our clients comment how much they LOVE the layered necklace look, but they're not sure how to wear it themselves. At Amáli, we believe that personal style should never be hindered by rules. But we've got some fun tips and tricks to help you create your new signature layered look! 
Should you layer your 18k gold necklaces?
When you invest in high quality jewelry, you might think that each piece needs to be displayed alone. But that's simply not true! Fine jewelry can definitely be layered, as long as it's done in a manner that complements rather than competes. 
Layering necklaces creates a whole new look and allows your personal style to really shine. Think of yourself as the curator of a beautiful collection. Your neck is simply the canvas! 
When you start curating new jewelry combinations, you'll find yourself keeping more of your jewelry in rotation. You may have some pieces that you feel are too dressy for everyday wear. Rather than letting those pieces sit in a box for ages, try stacking them with other necklaces for a more everyday look. Your favorite jewelry deserves to be worn, not hidden away! 
Can You Layer Necklaces with Pendants?
If you really want to level up your necklace set, add in a pendant. Or better yet, start with a pendant! 
You can combine your pendant necklaces with dainty chains, but we also love incorporating color. For example: Start with a pendant; add a woven textile chain with colored gemstones; then add a solid piece to balance it. Contrary to popular belief, your pendant does not have to go at the bottom! You can create beautiful looks with your pendant necklace in the middle, the bottom, or right at the top. 
Pendants are also an easy way to add some shape and texture to your set. And don't hold back! Try a rectangular pendant paired with a spherical gemstone necklace. You can even wear more than one pendant. The more you mix and match, the more you show off your unique style! 
How to Layer Necklaces without Tangling
The fear of tangling might be holding you back from your new favorite look. But we've got tips for that! 
Choose Necklaces of Different Lengths and Weights

Necklaces that are all the same length and weight are the most likely to become tangled. If all your favorite necklaces are the same length, don't worry! You can buy an extender to add length.
Purchase a Necklace Detangler

A necklace detangler looks a bit like a ship's steering wheel…smaller, of course! You can attach several necklaces to one of these to help keep them spaced out. This especially helps your necklaces not to get tangled in the back. 
When should you layer necklaces?
Short answer: Anytime!
You can layer necklaces with any outfit and for any look…from sophisticated to bohemian! 
Some outfit considerations to keep in mind are your necklines and your prints. For a scoop-neck top you'll typically want to keep your necklace set shorter, while a V-neck gives you more room to play with lengths and layers. However, when wearing a solid scoop-neck, you could still have short necklaces above the neckline and one necklace below the neckline. You just don't want the necklace to compete with the top, or worse, be hidden!
That brings us to our next consideration: the print of your blouse. Layered necklaces are already a bit of a bold look, so you want to make sure your curated set stands out rather than clashes. If you're already wearing a bold print, don't choose a gemstone-heavy set that will compete with the print itself. Instead opt for solid gold chains, neutral stones, or less necklaces altogether. But again, any outfit can be paired with layered necklaces! 
Layering Necklaces for Different Looks
We mentioned that layered necklaces can complement a variety of different looks. Here's a few examples of how to "tweak" your layers to fit your daily style. 
The Proper Professional If you're going for a more business-formal look, keep the statement pendants to a minimum and opt for mostly lightweight chains. Keep your necklaces properly spaced out (1"-2") and consider shorter pieces. You can still have fun with this "corporate look" by incorporating smaller gemstones and woven 18k chains. 
The Beach Beauty For a beachy look, you can still wear your lightweight 18k gold chains, but we recommend wearing more of them and creating more length. The longer and lighter they are, the more beachy and breezy they'll feel. You can stick with solid gold or add pearls, Aquamarine, or Blue Diamonds. Of course, these are just a few options! And remember, our necklaces come in 3 different lengths, so you can easily layer your favorite Amáli pieces. 
The Bold Bohemian Perhaps your look is more boho-chic, and you want to make a bold fashion statement. In this case, don't be afraid to add more textures and pendants. When done properly, you can wear as many necklaces as you'd like and still look put-together. Just take a look at this stunning 4-necklace combo! The close-together pendant placement makes the whole set look more edgy than if they were spaced a full 2" apart. 
Mind Your Color Wheel 
When curating necklace sets, be mindful of how the colors work together. When you start incorporating gemstones and pendants, you create a journey for the eye to follow. Your journey can go wherever you like, and the combinations are endless. But always make sure it's intentional. 
Most people opt for a smooth journey that flows from one "stop" to the next. For this effect, you'll want to choose gems and pendants that are all one color or that at least blend together. Below is an example of a set that sticks with shades of blue. Your eye is initially drawn to the statement pendant, which has the highest color saturation. Then it travels to the bottom necklace, which also incorporates a lot of blue, albeit a lighter shade. Then finally you end up in the middle, admiring the 18k gold chain with its London Blue Topaz woven in.
Choosing colors that blend together creates the most clean-cut layered look. On the color wheel, these would be the colors that are close to each other. For example, indigo and violet. 
So can you layer necklaces with complementary colors? Yes, but with caution and intentionality. 
Complementary colors are the ones on the color wheel that are directly opposite each other. For example, yellow and purple. Complementary colors strongly contrast each other rather than blend. So working with these colors can be a little risky, but also very rewarding! 
Building Your Layered Necklace Set
Keeping the eye's journey in mind, let's talk about how to build your jewelry set. You've already seen some beautiful examples above, but now it's time to build your own! 
Decide if you'll be incorporating any pendants.

If you're feeling a more metal-focused look, pull out your favorite Amáli 18k gold chains and go from there. If you're wanting some color, start with your pendant first. This could be your favorite piece, one that matches your outfit that day, or just one you've been meaning to wear. 

Chart out your "journey", keeping your colors in mind.

If your pendant is saturated with color, that's where the eye usually lands on first. Now choose some pieces with similar colored gemstones (or solid golds) to accompany your pendant. OR if you prefer a more daring look, go for those complementary colors. Keep a color wheel by your jewelry box if it helps! 

It's time to put them all together!

If the necklaces you've chosen are all the same length, make sure you have an extender handy, or swap one out for a different necklace. You can practice first on a neck display to avoid taking a bunch of necklaces on and off.

How do you look?

Now that you've got your jewelry on, are you in love with the finished look? Does it fall properly with your neckline? Does it compete with your outfit or complement it? Is it the look you were going for? If it's not quite right, jump back up to the styling tips for troubleshooting. 

Bonus tip: Pairing Earrings

Accessorizing is a lot like making cocktails; the goal you want to achieve is balance. So if you're wearing a very heavy necklace set, you can balance it out with smaller earrings. If your necklace set is mostly gold chains, take the opportunity to add colorful earrings! 
Maintain Your New Layered Necklace Look
So now that you've got the knack of layering, how will you make sure you actually wear your new look? Will this be your new go-to accessory routine, or will this be like hitting the gym in January and flunking out by February? We've got a few tips to help you rock the look you've been admiring on the models! 
Set Time Aside to Accessorize

One of the main reasons people forget to accessorize isn't because they forgot. It's because they ran out of time. Think about your own life. If you're rushing out the door, you likely don't have time to throw on a necklace, let alone several of them. Try setting aside 10-15 minutes of your get-ready routine specifically for jewelry. The more time you have, the less rushed you feel, the more intentional your necklace set will look. This also gives you a little time to "mess up" and start over. 
Shop with Layers in Mind

When shopping for new necklaces, opt for a variety of different lengths. It's difficult to layer if all your necklaces are the same length. Most of our handwoven chain necklaces come in different lengths ranging from 16-34", so we've made it easy for you! 
Keep Your Sets Together

Once you've curated a set you really love, make it easy for yourself by keeping those pieces together. Display necks are an ideal way to keep these pieces handy, untangled, and at the front of your mind. You could also store them in a jewelry box, but you don't want to put them all in the same compartment; that risks tangling as well as scratching your jewelry. 
We hope these tips inspire you to start layering your favorite necklaces more often. You might even start wearing some necklaces you'd forgotten about! Don't forget that all of these are just tips, not rules. Your accessories are meant to be an expression of yourself, so be creative with it and have fun! 
Recommended Articles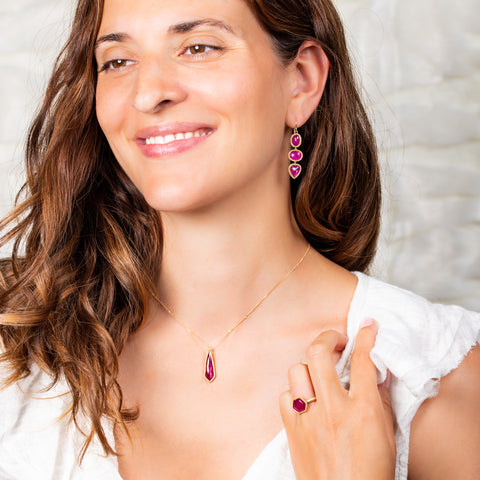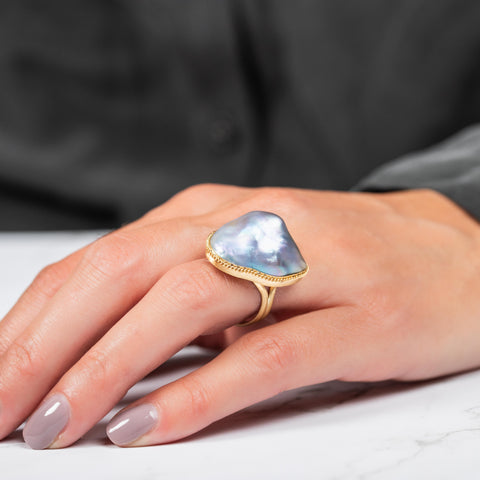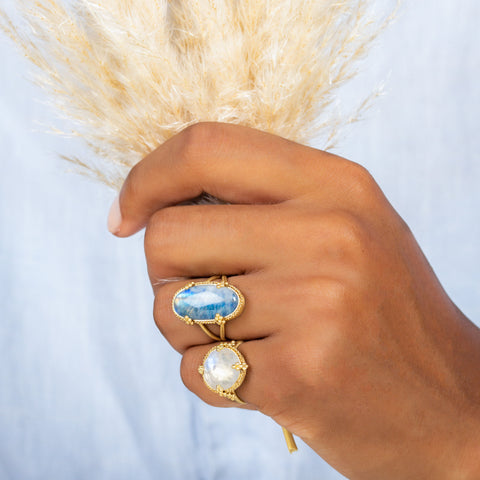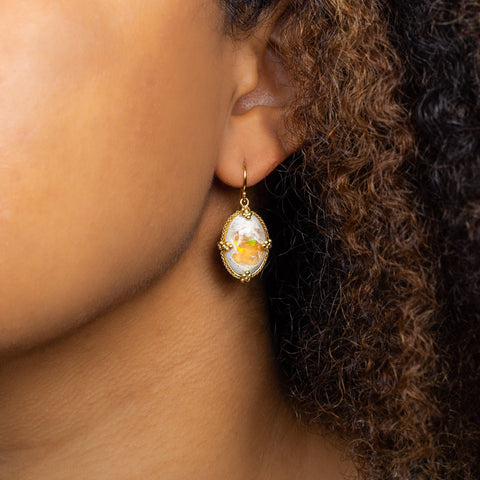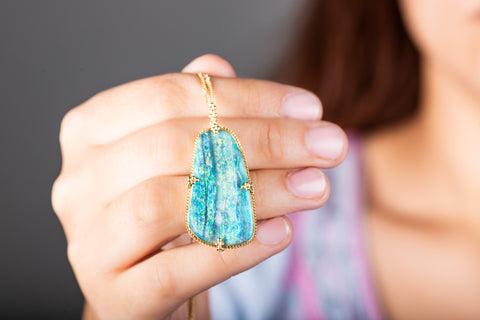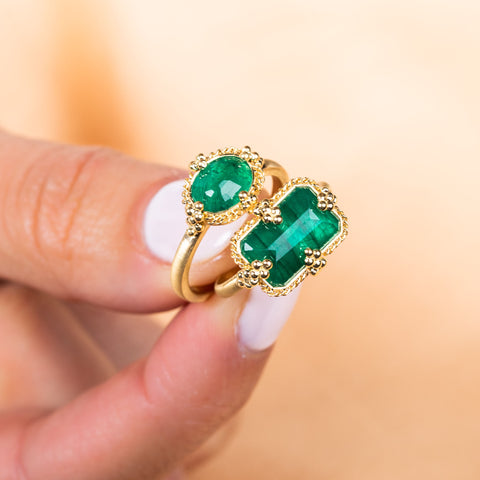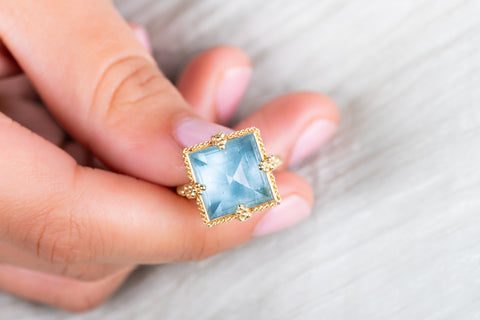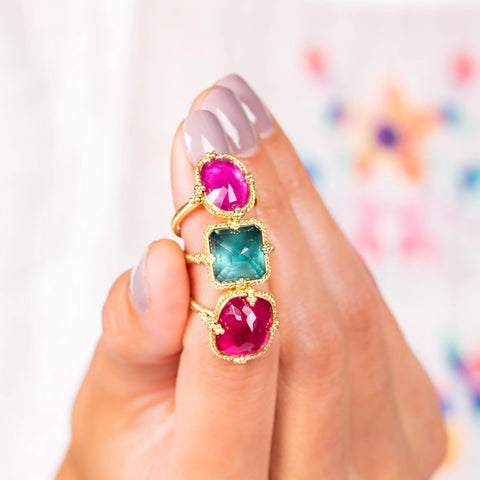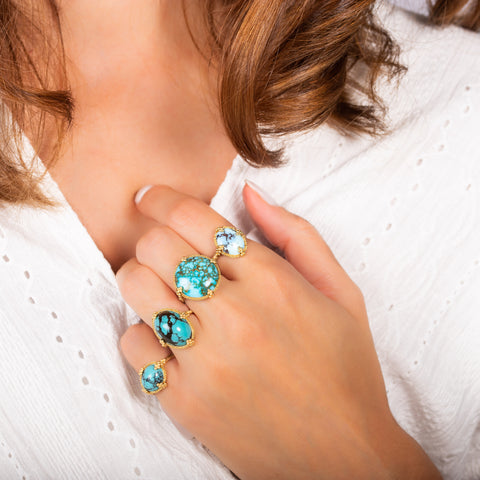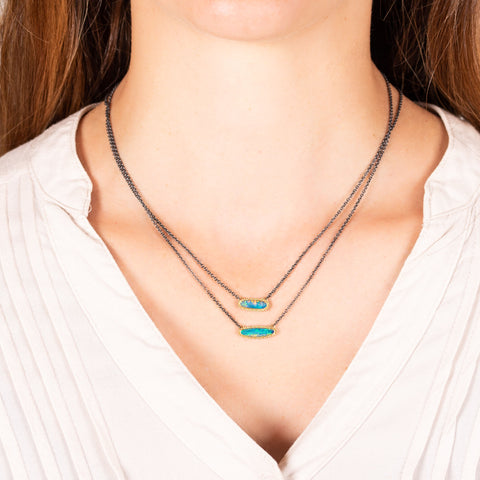 Recommended Articles