Yellow Gold: The Goldilocks of Gold
Today we're spotlighting the precious metal that's just right for us –18k yellow gold!

At Amáli, we firmly believe you should choose jewelry that reflects your own personal style. But if you browse our site, it's clear we have a favorite when it comes to metal. With the exception of a few pieces that include oxidized silver, nearly all of our jewelry is crafted from 18k yellow gold. Why, in a world full of options, have we chosen yellow gold as our go-to? Sure the color is gorgeous, but there's more to it than that.


What is 18k Yellow Gold?
If you've read our
18k Gold blog
, you know that 24k gold isn't ideal for everyday wear. So most jewelry is made of gold alloys – blends of gold and other metals. Yellow gold is pure gold blended with small amounts of other metals like silver and copper. Unlike rose gold or white gold, it has the lustrous, classic color we think of when we hear the word "gold".
18k yellow gold has 75% pure gold and is the perfect amount of durable and malleable. We can shape it into beautiful designs and still wear it everyday. But that's just one reason we love it!
Yellow Gold Is Timeless
From Cleopatra to Elizabeth Taylor, yellow gold has always been loved and revered. It's highly valued in many cultures, and the Aztec people believed it to be part of the gods. Since it's been unanimously popular throughout history, it will always have a timeless look. It can be worn for a lifetime and passed down to generations, without fear of going out of style.
If you plan on passing down yellow gold rings, you'll be delighted to know that they are malleable enough to be resized easily! Conversely, white gold is very hard and can't easily be altered.
Yellow Gold Is Flattering
Yellow gold brings out warmth in skin tone, and it can complement any style. If you always opt for silver or white gold, try switching it up next time! For a bold look wear a gold pendant, such as this Emerald necklace. 
Or for something more dainty and feminine try our textile bracelets. Each one is hand-woven with strands of 18k yellow gold and gemstones giving them a soft, silky feel like fabric. They're so light sometimes you'll forget you're even wearing them!



If you feel like yellow gold is too formal for you, try mixing up the look by layering multiple yellow gold necklaces or bracelets. There are many ways to modernize the classic look of gold, so don't be afraid to step out of your box!


Yellow Gold Does Not Tarnish
Gold in its purest form is not reactive, so it does not tarnish. When alloys are created, there is always some risk of tarnishing. Fortunately, 18k yellow gold has such a high amount of gold that it withstands everyday wear. Although tarnishing is possible, it's highly uncommon.
Rose gold, on the other hand, will usually change color over time. This is because copper is highly reactive. Just think of the Statue of Liberty, which is made of copper but now looks entirely green due to oxidation. You can slow down the oxidizing process by storing your rose gold pieces properly, but eventually, the outside elements will take their toll.
White gold also changes color over time, but not for the same reason. White gold is usually plated with rhodium to imitate platinum. But over time, the plating scratches off, revealing the yellowish color underneath. Fortunately, you can have white gold replated by a professional jeweler.
We love that yellow gold doesn't require any of this added maintenance. With just a little polishing, yellow gold remains the color you can love for a lifetime…and then some!


Yellow Gold Is Safe for Your Skin
When you buy nice jewelry, you want to enjoy it as often as possible; and with 18k yellow gold, you can! In addition to being durable, it's safe to wear daily. You won't get those pesky green blemishes that other metals tend to cause. Yellow gold is virtually hypoallergenic, and it's uncommon to have any type of reaction. White gold, on the other hand, contains a lot of nickel, which many people are sensitive to. Rose gold can also cause allergic reactions due to the high amount of copper. So if you have sensitive skin, you'll definitely want to stick with yellow gold.
Yellow Gold Complements Our Favorite Gems
At Amáli, the stone comes first. We start with gorgeous high-quality gemstones, and we use a metal that enhances those gems. Think about wine pairing. If you have a rich, creamy risotto, you don't want to pair it with a mellow, light-bodied wine. You need a full-bodied, buttery Chardonnay to stand up to the flavors of your entree. The same goes for our gemstones. If we start with a mesmerizing gemstone like Boulder Opal, we need a top-notch metal like 18k yellow gold to pair with it. Notice how the gold creates a contrast of color that really makes the Boulder Opal pop!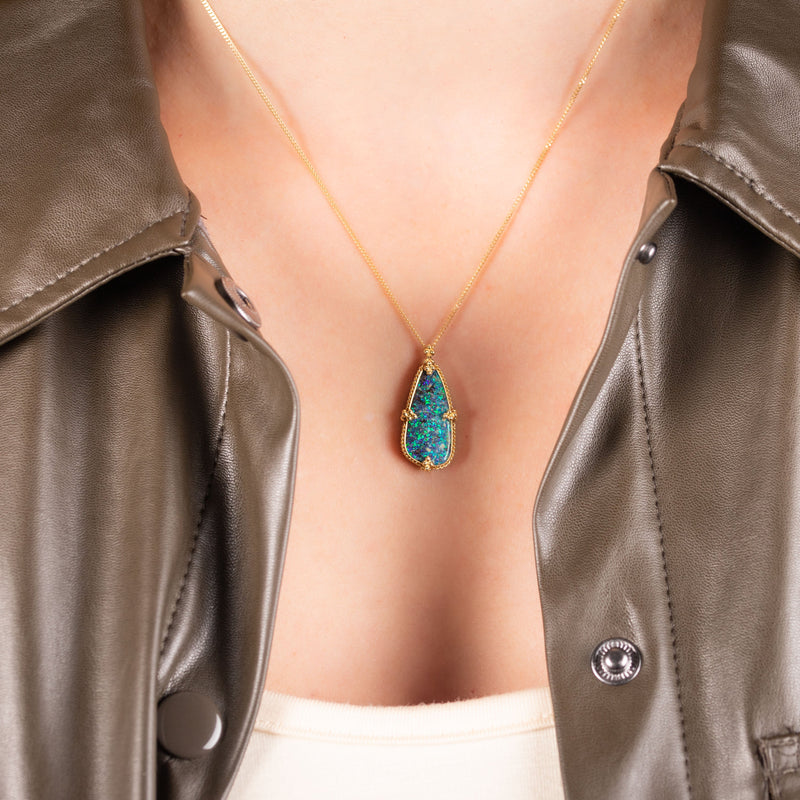 And it's not just contrasting colors that work with yellow gold. Take a look at these Ethiopian Opal earrings where the colors of the Opal seem to flow right into the gold. Rather than competing for attention, the gold brings out the sparkle in the Opal.
If you browse our store, you'll find a wide range of gemstones from Emerald to Tanzanite, and you'll notice they all pair well with yellow gold. Additionally, we don't have to worry about the jewelry looking different over time, because the gold will keep its color. So if it pairs nicely with the gemstone today, it will pair nicely in twenty years!
Taking Care of Your Yellow Gold
As we mentioned, yellow gold can last a lifetime and then some! It doesn't require nearly as much maintenance or caution as white gold or rose gold. But there are still a few things you can do to preserve your yellow gold jewelry.
Keep it Separated

Keep your jewelry in a box with separate compartments, so your pieces don't scratch each other. 

Polish Your Yellow Gold

If you do scratch up your yellow gold jewelry, don't worry! You can polish your favorite pieces or take them to a reputable jeweler. 

Avoid High Impact Activities

The great news is yellow gold jewelry is suitable for everyday wear! However, if your daily activities include things like playing air hockey and digging holes in the yard, you may want to give your gold a rest.

Although durable, it's still softer than white gold and rose gold, and it can be damaged under high impact. However, it isn't nearly as susceptible to water, heat, or chemical damage, making it an overall winner in the daily-wear category.


Yellow Gold is Our Goldilocks Pick
When other golds are too soft or too hard, 18k Yellow Gold is just right! It's classic, warm, and evokes thoughts of passion and royalty. We love how it complements not only our gemstones, but our client' styles. And most importantly, we love that our clients can wear yellow gold everyday. We believe jewelry is to be worn and enjoyed, and we hope you'll enjoy yellow gold as much as we do!
Recommended Articles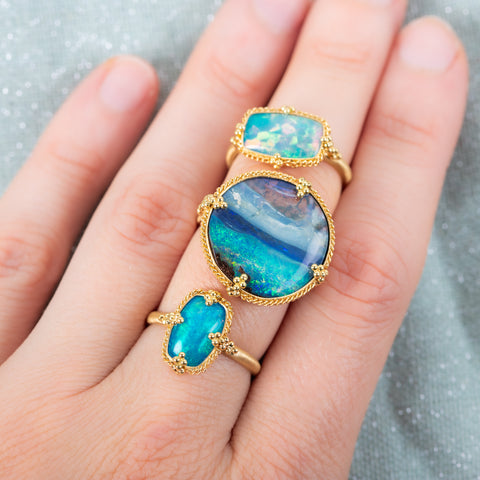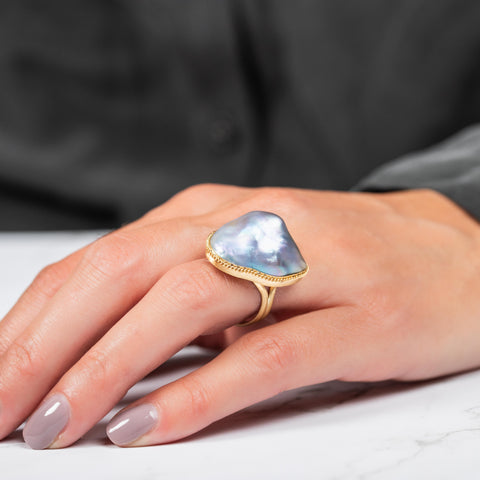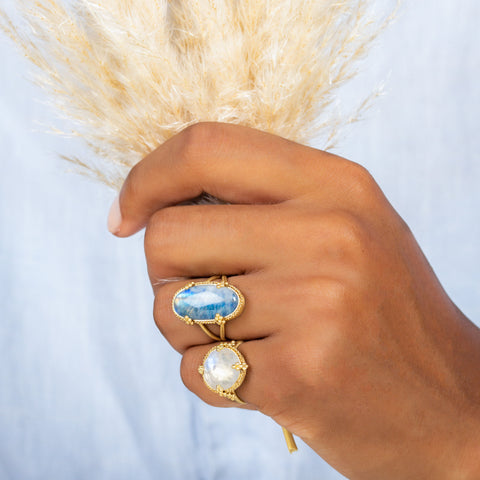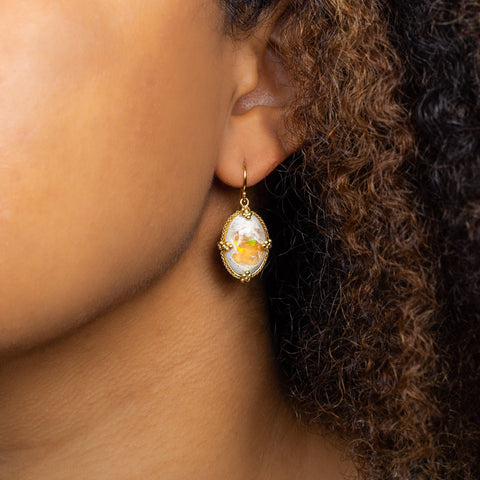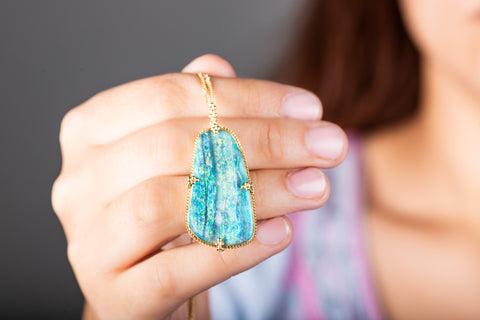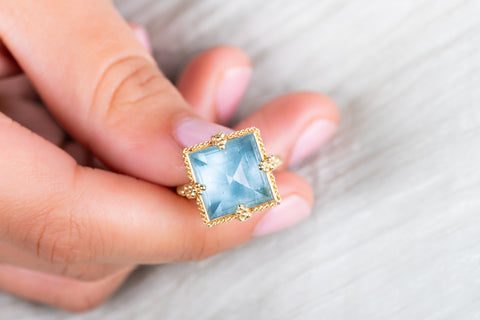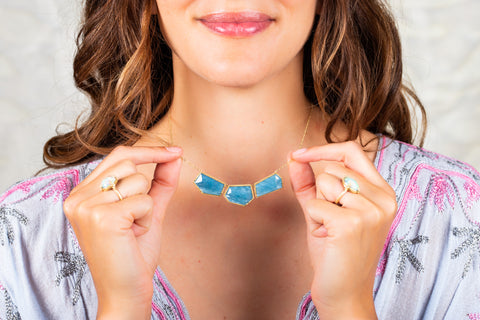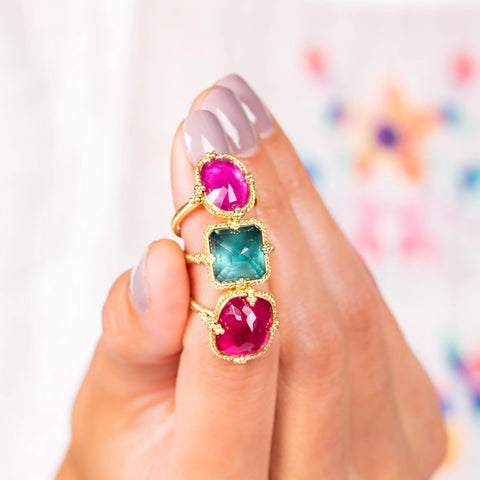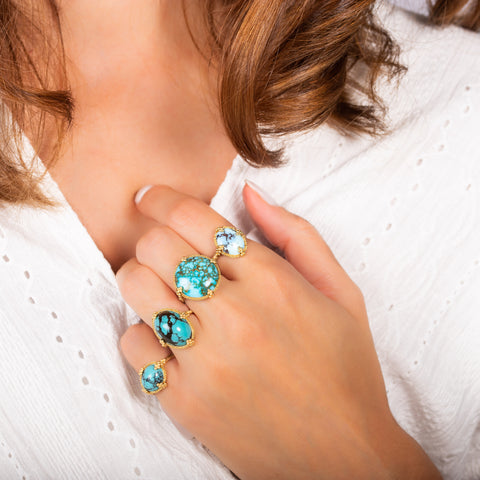 Recommended Articles