Becky Stone's 2022 Holiday Gift Guide
Hello, darlings! Becky Stone here, jewelry blogger extraordinaire. Usually I live over at Diamonds in the Library, but my lovely friends at Amáli asked me if I would put together a little holiday gift guide for you…and of course I said yes!

I've been an Amáli fan for a long time. I wouldn't say no to any of their jewelry, but here are a few special pieces that I think any jewelry lover would be thrilled to receive as a holiday gift:
Draped Petrified Wood Blue Opal Earrings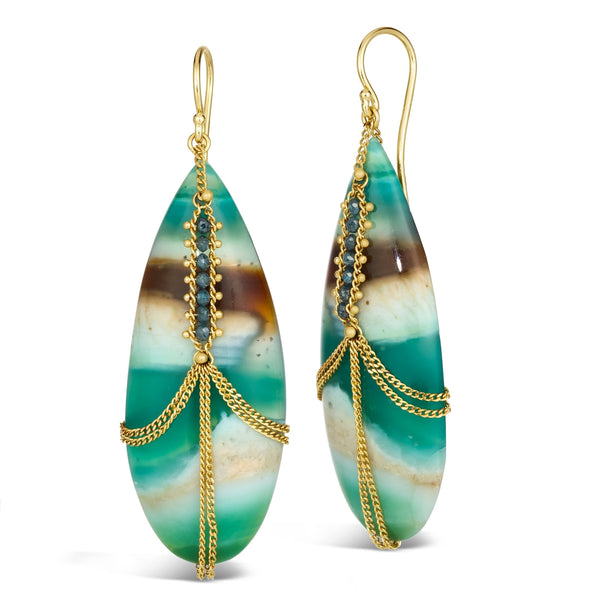 These earrings are a one jewel showcase of everything I love about Amáli. First, the extraordinary gemstone: only a very rare jewelry collector will already own a piece with Blue Opal Petrified Wood. And second, the gorgeous draping! These swags of woven gold and Black Diamonds will sway with you, adding a dynamic whisper of movement to the tantalizing gemstone teardrops.
Multi-Colored Diamond Textile Bracelet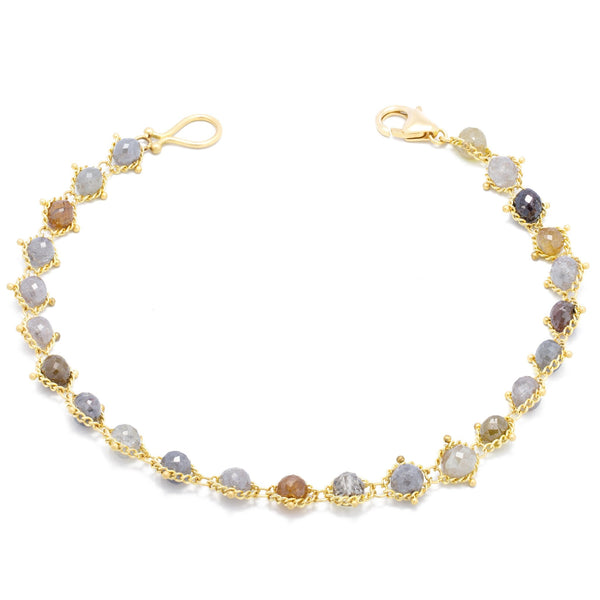 I don't wear bracelets very frequently, but I think that's only because I don't own this bracelet. The multi-colored diamonds and woven gold form a shimmering neutral rainbow that will compliment any outfit. It's subtle but striking. A perfect everyday luxury.

If you love this bracelet but want the same vibe at a lower price point, check out this Whisper Chain Bracelet.
Mexican Opal Inferno Necklace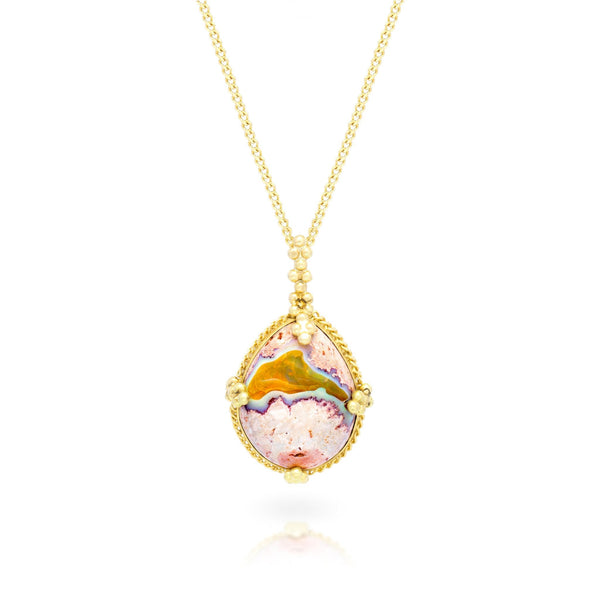 When I look at this Mexican Opal, I see fairy tales. It's a dragon egg, a fairy orb, a tiny molten lake of glowing lava preserved in a gemstone. It's as unforgettable as it is unusual. It makes me think of banked fires and inner strength and I want to make it my talisman.

If you love this gemstone but don't want it as a pendant, Amáli also makes Mexican Opal earrings.
Snakeskin Agate Oval Ring

I still remember the first time I saw one of Amáli's Snakeskin Agate rings. I couldn't click on it fast enough – I had never seen anything like it and I needed to know everything about it, immediately. That sensational snakeskin pattern on the Agate is completely natural and it looks so good in its iconic Amáli gold setting. The colors are subtle, but it's a major head-turner.

If you love the Snakeskin Agate but not the oval shape, Amáli also has this East-West set oblong beauty.

Love these pieces picked out by Becky? Shop Amáli's holiday collection here.
Recommended Articles